Koornbeurs (board) gaming cafe is making a comeback!
Jackbox - monday 28 sep
Lasergaming - monday 4 sep
Towerfall - Tuesday 5 sep
Blunderbeurs - tuesday 12 sep
Smash Bros - monday 2 oct
Boardgame Basement - monday 9 oct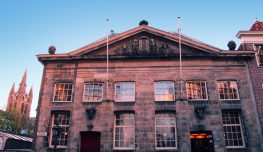 Have you always been interested in the history of different locations in Delft? Come to OMD, where several cafes, churches, towers and other buildings open their doors for a tour! The Koornbeurs is participating!
Date: saturday 9 & sunday 10 sep
Time: 10:00-17:00 & 12:00-17:00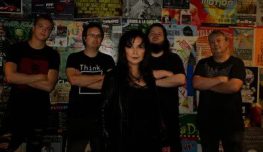 Like every second Saturday of the month, we're hosting another metal café this September! With Arluna, Sledeon and Elusion we start the academic year with a banger. Come enjoy or headbang to delicious metal!
Date: Saturday 9 September
Time: 20:30 – 01:00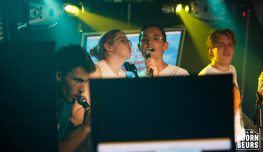 Try not to talk too much this day to save your voice, bottle up all your feelings (just kidding, of course) and sing them out on the karaoke tonight! What is your favorite song to sing at a karaoke?
Date: Monday 11 September
Time: 20:00 – 01:00
O.J.V. the Koornbeurs is an open youth association that currently has more than 230 members, more than half of which are TU Delft related. The rest of the members consists of HBO students, graduates and other young people. The association was founded in 1912 and is located in the national monument the Koornbeurs on the Voldersgracht. The association is therefore named after this building.
Café, music stage, disco, association – the Koornbeurs is for all young people from Delft and the surrounding area. However you feel, wherever you come from or wherever you are going: everyone is welcome at this open youth association.
In addition to being an association, we are also an open brown café that is run completely voluntarily by our members. With two types of lager and various specialty beers on tap and in the fridge, there is always a drink that suits you. Of course, people are welcome here for coffee, tea or soft drinks, too.
Need space for a party? Contact .
Opening hours bar
Monday: 20:00 – 00:00
Tuesday: On request
Wednesday: Members only
Thursday: On request
Friday: Different per event: 20:00 – 02:00
Saturday: Different per event: 20:00 – 04:00
The association is open on weekdays and can be reached between 12:00 and 20:00.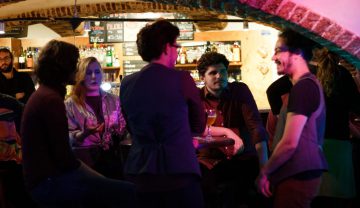 The bar is the center of the association. Here, good ideas are conceived, worked out on a beer mat, forgotten again and then suddenly somehow implemented. Romances start at the bar and are broken just as well when a romance with a good whiskey comes in between. A nice place to spend a large part of the evening.
In our café, not only lager and soft drinks are served. There is also a wide range of specialty beer available. Keep in mind that at the end of the evening you still have to climb a flight of stairs…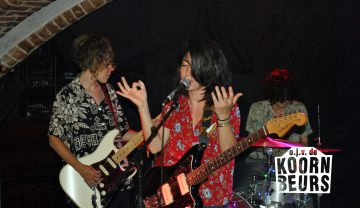 The Koornbeurs is known as the meeting place for various music lovers. The atmospheric cellar is transformed every week into an illuminated stage where space is provided for, among other things, starting local bands. From heavy metal to jazz and funk, from punk rock to ska, everything is discussed. There are performances by bands every week, and a Kelderjam and Metalcafé are organized every month!
Other regular evenings include cellar jam on the second Friday of the month (bring your own instrument) and a metal café once a month on Saturdays for the headbangers among us.
Want to play with your band at the Koornbeurs?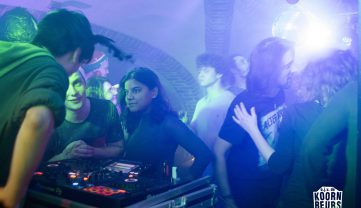 From having a nice drink to listening to live music to amazing DJs: The Koornbeurs has it all. Come enjoy different styles such as Drum 'n' Bass, House and 90s rave, at Ondergronds go all out on technical music at Everything Electronic, or sink into a beanbag during RUIS: Ambient Noise Lounge.
Perhaps the biggest party of all takes place twice a year: guilty pleasures during DIXXO Herman. January 1 and King's Day.
Would you like to organize a (private) party in the basement yourself?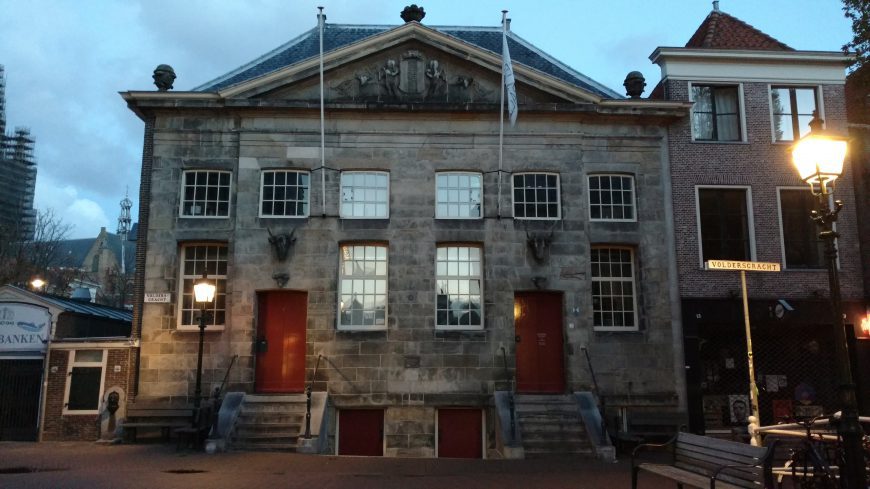 Dear visitors,
The Koornbeurs too has been hit hard by the corona virus. Big parties such as Ondergronds, Metalcafé or other band nights cannot take place the same way as in the past in these current times. Do you also want the association to survive? Please take a look at our donors page.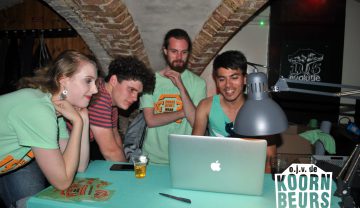 You can become a member of the Koornbeurs throughout the year, whether you are a student or not. As a brand new so-called "kennismaker" you have exactly the same rights as members; you are allowed behind the bar, you can be present when the café is closed to other Delft residents, and you can participate in any committee.
In addition, you have the added advantage that you have become a member of the nicest, most varied association in Delft. Alternative, fluffy, party animal, introvert, music lover, LGBT+ and so forth: everyone is welcome!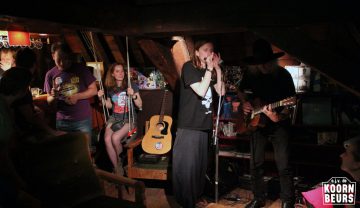 In addition to a basement for beer lovers, the Koornbeurs also has a tea loft! Under the monumental attic beams you can enjoy 42 different types of tea. You can also choose from two types of cake. For coffee drinkers, we have a choice of two or three different espressos.
The audience is quite diverse. Of course there are always Koornbeursers who want to catch up after a hard day of work or study. The tea loft is also particularly suitable for celebrating birthdays or playing games.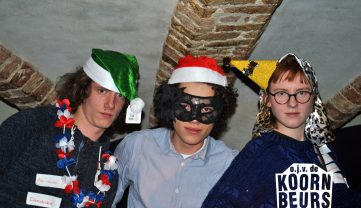 The Koornbeurs is run completely voluntarily by its members, and therefore has a variety of committees.
If you are interested in cooking, serving beer from behind the bar, serving tea, odd jobs, organizing band evenings, giving light shows, organizing parties and so on, then you've come to the right place at the Koornbeurs. The great thing is that you don't even have to join a committee!
Do you want to do something that has never been done before? We give you the opportunity to implement your plan!
Voldersgracht 1
2611 ET Delft
Mailbox 3131
Vaste lijn: 015 212 47 42
KvK: 40397066
Empirical research has shown that the association is difficult to reach on 2 January and 28 April.